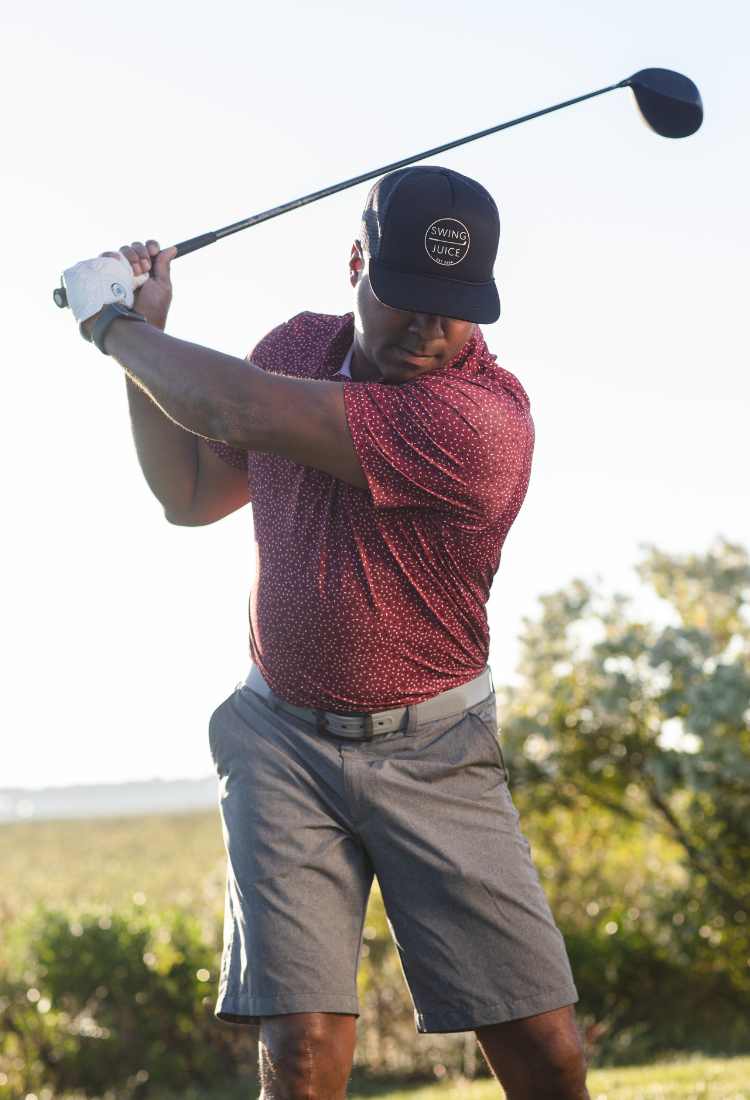 SwingJuice initially came to market as a beverage company offering a unique energy drink specifically crafted for the golf enthusiast. In 2014, founder Jon Mason transitioned the SwingJuice brand away from beverages and into a golf-inspired apparel brand. The company was developed around the philosophy that it was time to break the mold – to squash the stereotype that golfers are hyper-conservative and stuffy. SwingJuice apparel allows you to display your passion for golf in a more fun, unique and approachable way. And, we're not just a product brand. SwingJuice is a community that shares a passion for golf and a desire to fuel our golf-loving souls. We are sports junkies just like you and we're always dreaming up ways to bring you more of the sweet gear you want. So go ahead. Take a look around. Engage with the community on our COMMUNITY page. Have some fun - because that is what golf, and SwingJuice is all about.
SHOP SWINGJUICE SOCIAL
Make sure to tag us and show your support. You never know, you may be featured or win something cool.