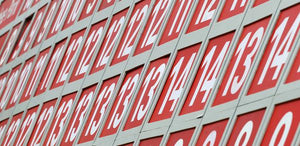 Time for LPGA Courses to Get Tough
I read an interesting article on
GolfChannel.com
today regarding how easy the LPGA is setting up the courses at their tournaments. The author Randall Mell points out the following:
Three of the six LPGA events played this year were won with 72-hole tournament record scores.
Four of the six have been won at 20 under or better, five of them at 19 under or better.
The only exception so far this year was Ha Na Jang‰Ûªs win at Royal Adelaide in the ISPS Handa Women‰Ûªs Australian Open. She won at 10 under.
The average winning score this year is 20 under par.
That's nuts. I watch my fair share of women's golf, and I do have to agree that the top players each week seem to struggle with the course very little. Most of the struggling players are fighting their own swing issues and whatnot, not the course. It's an interesting article worth the read. Check it out
here
.
---