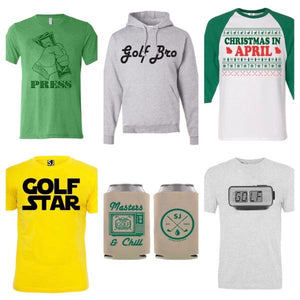 Swing Juice 2016 Black Friday Special
Tis the Season!
WellIt's that Time of Year,time to share with the people you Love. Like sharingthe Amazing SJ Gear & this AMAZING SJ Promo Code.
Use Promo Code SJCYBER40 for 40% OFF
(Yes you read that right) of your purchase at
www.swingjuice.com
. Get one of this Year's Hottest Holiday Gifts
(
True:
Read Here)
for someone Special in your life. Tis the Season Indeed! If you need more convincing, read more about Swing Juice at
PluggedInGolf.com
.
Happy Holidays from SwingJuice.com!
---