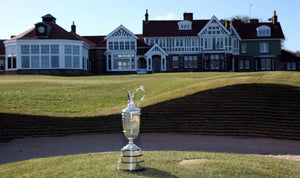 Muirfield Gets a Clue - Back in the Open Rota
From
GolfDigest.com
on March 14th, 2017:
EAST LOTHIAN, SCOTLAND ‰ÛÓ Appropriately, a near gale was gusting across the old links as the captain of the Honourable Company of Edinburgh Golfers, Henry Fairweather, announced the result of the second ballot of members to finally admit women to the 273-year-old club. And, as it turned out, the wind of change was also blowing at Muirfield, where 80.2 percent of the 621 men who voted‰ÛÓa 92.7 percent turnout‰ÛÓcame down in favor of mixed membership. ‰ÛÏThis is a significant decision for the club,‰Û said Fairweather, clearly a master of understatement. ‰ÛÏWe look forward to welcoming women as members who will enjoy and benefit from the great traditions and friendly spirit of this remarkable club. The current waiting list for membership at Muirfield suggests that new candidates for membership, women and men, can expect to wait two or three years to become a member of the club.‰Û As was the case in May last year‰ÛÓwhen the vote for change failed fro reach the necessary two-thirds majority‰ÛÓthe R&A was quick to react. Within minutes, in fact. So it is that, 10 months after Muirfield was formally removed from the rota of Open Championship courses, the East Lothian links is back.
God, finally. I'll give the benefit of the doubt and say, "whatever, a private club can choose who they want to let in" but man, how stubborn are you that you can't make changes to keep the most storied golf tournament in history coming to your club? You can't tell me that the Open isn't a huge revenue generator for them too (I know, I know...the members likely don't need it). I thought it was stupid and I was happy the Open dropped them from the Rota, and I still think not admitting women was dumb. That said, I'm really happy to hear they made the change from both a social perspective as well as from a golf fan perspective that enjoys seeing big tournaments played on legendary courses. 273 years old!!!
---