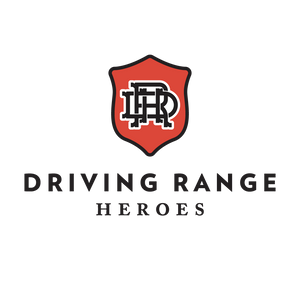 Check Out Driving Range Heroes
If you're a Swing Juice fan that happens to read the blog and get our newsletter, you've likely seen we've been trying to get an equipment review component off the ground for our blog.  As much as I love my buddies Joe and Mike, keeping up with their lives and throwing some blog content together was a tough task to keep up with.  I'd love to take a stab at it myself, but with trying to grow the brand and keeping the new shirts coming, I know I wouldn't be able to deliver either.  So that's why we decided to partner with our friends, Driving Range Heroes. You may recognize the DRH guys from seeing them around our blog as well as Plugged In Golf in the past.  Our buddy Bill Bush that regularly brings us Have a Drink Friday and his partner Tommy O'Connell will be sharing content from DrivingRangeHeroes.com on our blog. 
Not only will they be posting some of their content on our blog but we'll also be working with them in the future to create different types of content whenever wherever we can. In the meantime, head over to their site HERE to check them out and keep your eyes peeled on SwingJuice.com to see what they're up to.
---