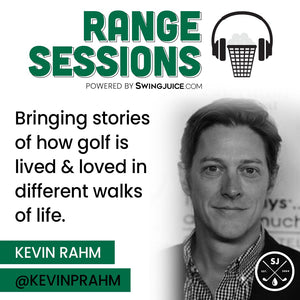 RANGE SESSIONS: ACTOR KEVIN RAHM
The driving range is golf's version of an office water cooler. We gather, each of us in a different role, having a unique place in golf, to share & relate. This golf podcast will reflect the golf lifestyle as it relates to featured guests, bringing out the stories of how golf is loved and lived throughout their busy schedules.
If you haven't seen Kevin Rahm on TV we'd be surprised. Kevin has been a part of the casts of Madam Secretary, Mad Men, Desperate Housewives and Judging Amy just to name a few. Not only is he a super talented actor that is obsessed with golf, he is also the host of one of St. Jude's largest charity golf tournaments. Tune in as we get behind-the-scenes insight into acting on a series and how golf plays a part in his lifestyle.
Listen to this episode of Range Sessions featuring Kevin Rahm here:
Watch on YouTube here:
---