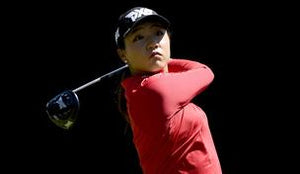 Lydia Ko Struggling
In this week's Quick Hits I touched on Lydia Ko missing her second professional career cut at the Kia Classic. Given Ko's dominance since turning pro and rapid success, her recent struggles are noteworthy but would be considered normal for a standard player. John Strege's article on
GolfDigest.com
covered the subject.
Ko also was the defending champion of the Kia Classic last week and missed the cut for only the second time in 91 professional starts.
It was the 14th straight tournament she played without winning, which is not alarming, but it is the longest such streak of her career. When she was still an amateur, in 2012 and ‰Ûª13, she played 10 straight LPGA events without a victory.
Ko, meanwhile, applied the brakes to continuity, changing equipment (from Callaway to PXG) and coaches (from David Leadbetter to Gary Gilchrist), either of which alone can be disruptive, but together can be a Rubik‰Ûªs Cube of complication.
I for one think it's odd that Ko abruptly made so many changes. It wasn't mentioned in this article, but Ko also fired her caddy of two years late in the season after a bad finish. Making so many changes at once while you're the number 1 player in the world and experiencing success seems very odd. Of course, people start immediately pointing fingers and questioning what may be really happening.
Questions persist, however, and only results commensurate with past performance will allow them to subside. Among them: Who orchestrated the changes? Speculation in several corners has focused on her parents, whom she has acknowledged consulting, while also saying that the final decisions were hers alone.
‰ÛÏI think my greatest concern with Lydia is just who is influencing those decisions,‰Û Golf Channel‰Ûªs Jerry Foltz, an astute observer of all things LPGA, said. ‰ÛÏIf it‰Ûªs all her in an effort to get better then I‰Ûªm all for it. But if there are other people involved, when you‰Ûªre good enough to get there and good enough to do what she‰Ûªs done, I just always question when a young player seeks change.
‰ÛÏWhen you make change, you lose an element of what got you there to begin with. ‰Û_ And more often than not you spend your time trying to get back to that feeling you had before you made those changes.‰Û
I don't know, it all seems very weird. I don't like it one bit. Hopefully Lydia finds her way soon. Crazy to think a player not winning in 14 starts is a worrying slump.
---