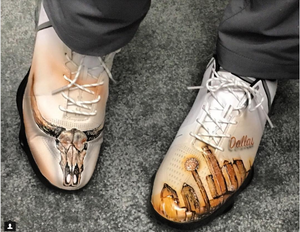 Jordan Spieth's Custom Texas Shoes...
Jordan Spieth's custom Texas shoes for the Byron Nelson this week are literally the worst thing I've ever seen...and I love it. Don't get me wrong, they look ridiculous, and even I draw a line somewhere, but I do appreciate the spirit and intent so therefore support the effort entirely.
Fair play, Jordan, fair play.
---