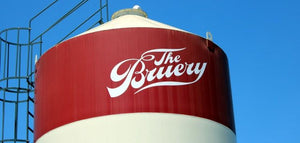 Have a Drink Friday - The Bruery
Being from Chicago, I'm spoiled with great craft beer from the Midwest like Three Floyds, Revolution, New Glarus, Two Brothers, Prairie Artisan Ales, etc... Even though these places are all great, there are some true gems out on the Pacific Coast, and the one that's been really catching my eye lately is The Bruery. I've known about these guys for awhile and have dabbled in their beer, but my recent experiences with their Share This Mol̩ and their heavy hitting 17.3% M̩lange No. 3 leave me realizing these guys are quickly becoming one of my favorite breweries in the game.
The Bruery is a boutique craft brewery located in Orange County, CA specializing in barrel aged and experimental ales. Founded as a small, friend & family run business in 2008, The Bruery takes it‰Ûªs unique moniker from founder Patrick Rue‰Ûªs family surname.
For more on The Bruery, check out their website
here
.
---